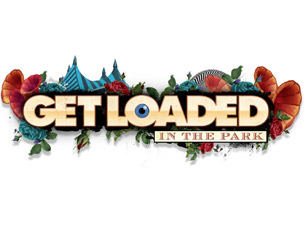 Over recent years there has a been a distinct increase in the rise of 1-day festivals. In London alone there is now Field Day, Underage and 1234 Festival to name but a few. One of the more established of these 1 day-ers is Get Loaded in the Park. Now in its 7th year, the festival returns to Clapham Common for its annual celebrations of all things indie and electronic. With previous headliners including Iggy & the Stooges and Orbital, the 2011 line-up has much to live up to. Luckily the festival has delivered this year with a wide variety of acts both established and new set to delight punters. There's crowd pleasing British indie aplenty with the recently Johnny Marr-less Cribs and the ever-reliable British Sea Power. And from other the other side of the pond Darwin Deez brings his comedy dance / NYC twangy indie-pop to cap off the day at the Gigwise arena. Not to mention Headliners of the Absolute Radio main stage, the recently "reformed" razorlight, who like a kind of indie sugarbabes have almost entirely shifted line-up as only one original member remains in ever-arrogant indie sound-bite producer Johnny Borrell who is out to prove you dont need to have all the members of your band to please a crowd. We'll be reporting from 'Get Loaded' but in the meantime here are 5 tips of who to see on the day;
1. Patrick Wolf returns in 2011 with his new album Lupercalia, an exploration of the melancholic and the theme of love. As well as performing new material such as the anthemic sing-a-long new single 'The City', Patrick is sure to pick a set encorporating the best of his previous four albums and delight his hardcore fan base with old favourites 'The Magic Position' and 'Accident and Emergency'. Performing on the main stage, Wolf's blend of Bouncy indie-folk and more traditional lovelorn romanticism should go down a treat.
2. Los Campesinos play right before Patrick Wolf on the Absolute Radio main stage. Gareth & Company write twee confessional teenage odes to such subject matters of depression (The Sea Is A Good Place To Think About The Future) and longing after girls (Knee Deep At ATP). Three albums into their career and Los Campesinos! have already built up a devoted throng of angsty teens hanging onto their every word and dancing like maniacs to the songs that have soundtracked their progression into adulthood and the difficulties of adolescence. So go catch Los Campesinos if you are fully embracing being young or wanting to be young again.
3. Slow Club, along the same lines as Los Campesinos! provide twee love songs from a distinctively nostalgic teenage point of view. Their second record comes out later this year following the debut "Yeah So" released on Moshi Moshi in 2009, and there is a possibility of new songs on the cards at their Get Loaded slot. The Sheffield duo are sure to enthrawl with bouncy feel good songs such as 'Giving Up On Love' and 'It Doesn't Have To Be Beautiful', and equally pluck at heart strings with "When I Go"
4. O. Children are in stark contrast to a lot of the bands on the Get Loaded line-up. While other bands deal in twee hyper-active indie pop, O. Children are an altogether darker and more epic prospect. They combine Joy Division-esque guitar reverb, pounding cold wave synths and singer Tobi O'Kandi's amazing deep voice which is so low it's frequency is only just detectable by human ears. Set highlights will include the giant killing bombastic chorused "Ruins" and the more accessible pop sensilibites of "Dead Disco Dancer". O. Children are definitely worth a look if not for their tunes, then for 'that voice'.
5. Connan Mockasin plays early on the main stage following performances supporting bands such as Egyptian Hip Hip and Late of the Pier on tour. Similar to Egyptian Hip Hop, Connan Mockasin is hardly a typical run-of-the-mill act and also includes a similarly lo-fi aesthetic. Connan creates lucious psychedelic storylines intertwined with elements of blues and reverb soaked guitar-lines on his most recent LP 'Forever Dolphin Love' and his performance at Get Loaded will surely be one of the more avant garde shows of the festival.
For more info/tickets: http://getloadedinthepark.com/
By Toby McCarron