Week two of Braden's column and whilst we still don't understand all of the pop-culture references from last week, he's promised that this week is slightly less confusing. At a quick glance, it seems that nothing's really changed but we'll see as he takes on the charts.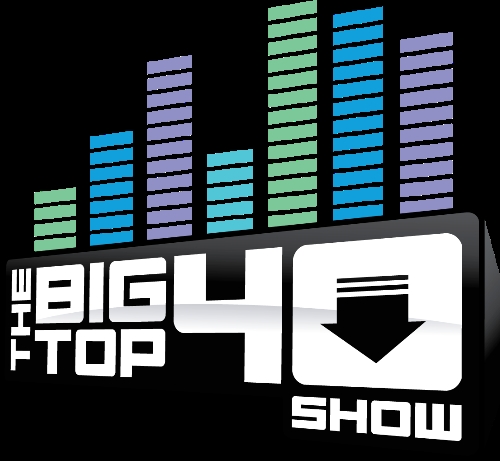 From time to time, you'll hear most music fans complain about the charts, say they don't matter and/or later be surprised when their favourite artist makes the UK Top 40. We can throw the word 'rigged' around all we like but until that's proved it has to be assumed that yes, there are that many people out there willing to forgive Simon Cowell for manipulating phone-lines, Pitbull for manipulating people into finding him talented or Chris Brown for manipulating the face of a young lady.
Five years ago, you'd have found the worst offenders of these double standards sneakily hiding Limewire from their desktop and telling you how much their download didn't matter in the grander scheme of things. Then came the Christmas Chart Battle of 2009 in which a Facebook campaign by Jon Morter led to Rage against the Machine going to the number one spot against The X Factor's Joe McElderry. Not only was it a shock to the charts, but also it outlined that there's still a place for 'the alternative' at the top of the charts when fans group together. It's for this reason that 'fringe' artists such as Arcade Fire, White Lies and the XX have all had chart-topping records without once breaking the top 10 singles charts. Even Mumford & Sons have had a number one record without touching that golden half hour of radio on the UK Top 40's top 10.
One way to describe the alternative music scene to someone who doesn't understand where all the bands at Glastonbury they've never heard of came from, is in the style of drugs.
The majority of people stick away from them, preferring cigarettes and alcohol (Adele and One Direction for example); but many of us have a cheeky puff on a Foo Fighter every now and then. A tough shift at work or a chilled night of gaming could easily lend itself to a Dave Grohl special and let's face it, he's pretty unavoidable at major festivals.
That's where most of us stop but others dabble further into different worlds, finding their niche; whether it be a Sigur Ros-hole, a tab of Tame Impala or a quick line of James Blake, the more you take, the further you go down the rabbit hole.
This is where you'll find the route of complaints. You'll hear my mate John from time ask why all the kids are listening to Alt-J whilst Dirty Projectors' latest album only reached number seventy in the charts.
"They sound pretty much the same to me" he'll say, staring like a puppy wanting the answer to be as simplistic as possible. Sadly John, there is no real reason or formula to define what will be successful. Much of it has to do with the way you market yourself (see Bastille and their mixtapes), the amount of years you've put in behind the scenes (see Frank Turner's decade long solo career) and just having that right audible and visual aesthetic at the right time (see CHVRCHES and the1975.)
Honestly though, there's no way to guarantee success, unless rumours about Coldplay's secret blueprints are to be believed; but until we can all shout "FIX" and hope sure that Ant and/or Dec are there to verify the numbers, it's probably not even worth contemplating that there may be a magic formula behind what makes people part with their money in order to own music. The only thing to do is make music from the heart and hope that your blood is as addictive as recreational drugs, or better still, Jack Daniels.
Braden Fletcher

Update: Icona Pop just went number one in the singles charts, we can all be happy for a week, even if Tom Odell did also go straight to the top in the albums chart,