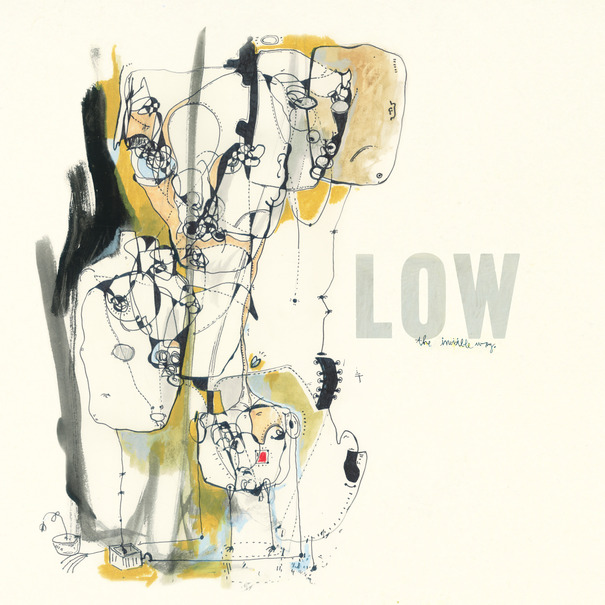 In the year in which they will be celebrating their 20th anniversary the Minnesota trio are releasing their 10th album. If their career path thus far can be described as slow-burn – though they formed in 1993 they never hit the Billboard Top 200 until 2007's 'Drums and Guns' – then their music can certainly be described in the same way.
2011's lush, towering 'C'mon' proved to be a career highpoint, earning the trio unanimous critical acclaim but 'The Invisible Way', released on Sub Pop and produced by Wilco's Jeff Tweedy in his Chicago studio, goes even further in its masterly command of atmosphere and songcraft.
Opener 'Plastic Cup' is a masterpiece of spinning minute details into a rich narrative with a sharply sketched sense of character and ghostly harmonies. It feels like the opening chapter of a novel – a fantastic sense of detail, inviting yet elusive that sucks you into the record until you find yourself picking up on tiny nuances in intonation and delivery that turn a song on its head or paint the lyrics in subtle shades. Another standout moment comes on 'Holy Ghost', a plea to hold on for better times to come. The quiver in Mimi Parker's voice as she sings 'feeds my passion for transcendence / turns my water into wine' is stunning – exquisitely executed to convey a world of emotion and rising to a querulous high note.
It's not the kind of album that revels in instant gratification but if you let them the minimal arrangements and stirring harmonies start to take on a life of their own and nowhere is this better illustrated better than on the gently building 'Clarence White' or the gospel-psychedelia 'On My Own' which soar on little more than sparse drumming and soft strokes of acoustic guitar. Both are tracks which the similarly religiously inspired Spiritualized would
be proud to call their own. Low's path to greatness been long, slow and winding. If they carry on producing gems like this long may it continue to be so.
8
Max Sefton